Product Description
TRIPLE THICK Earth Energy FLIP FLOPS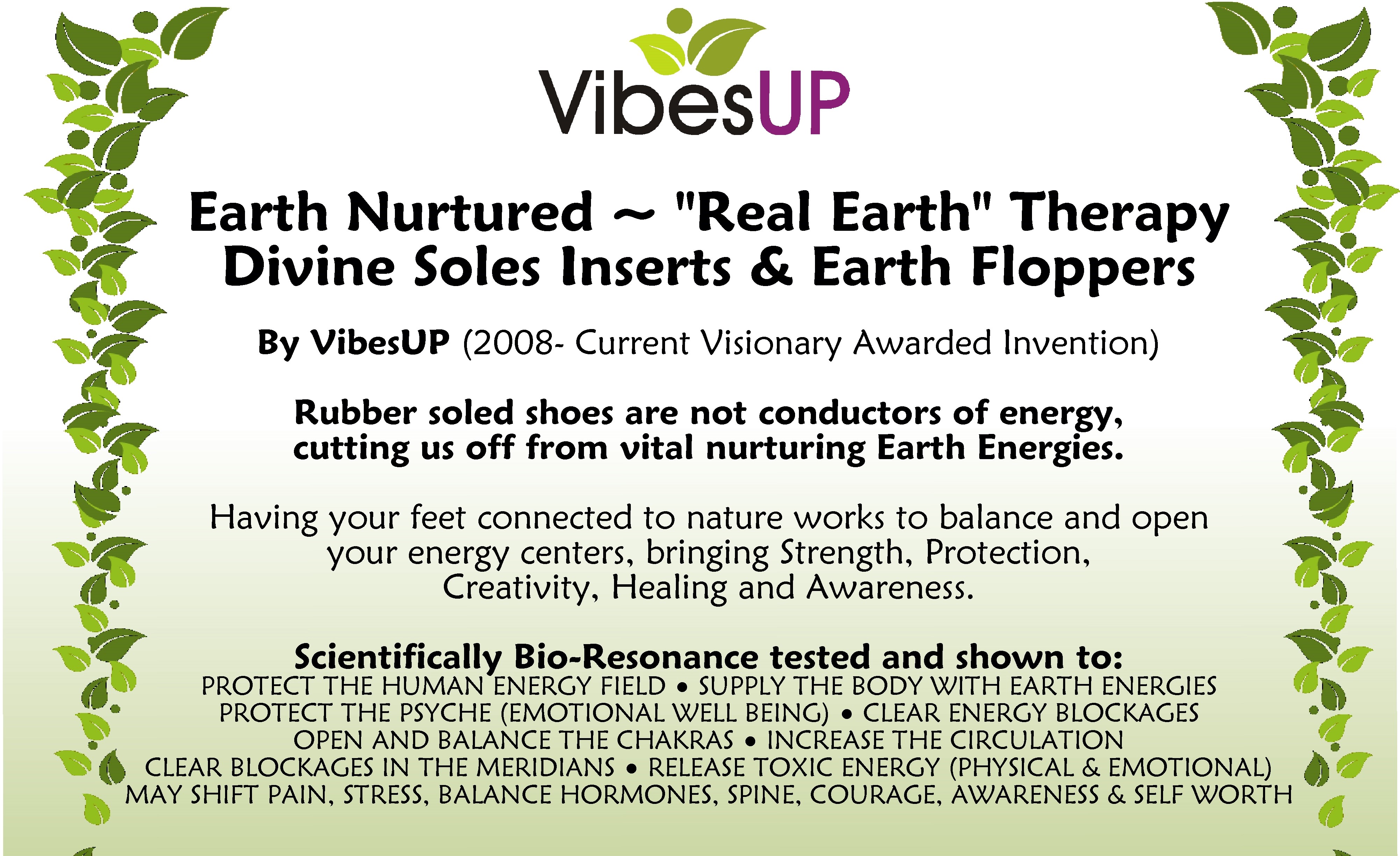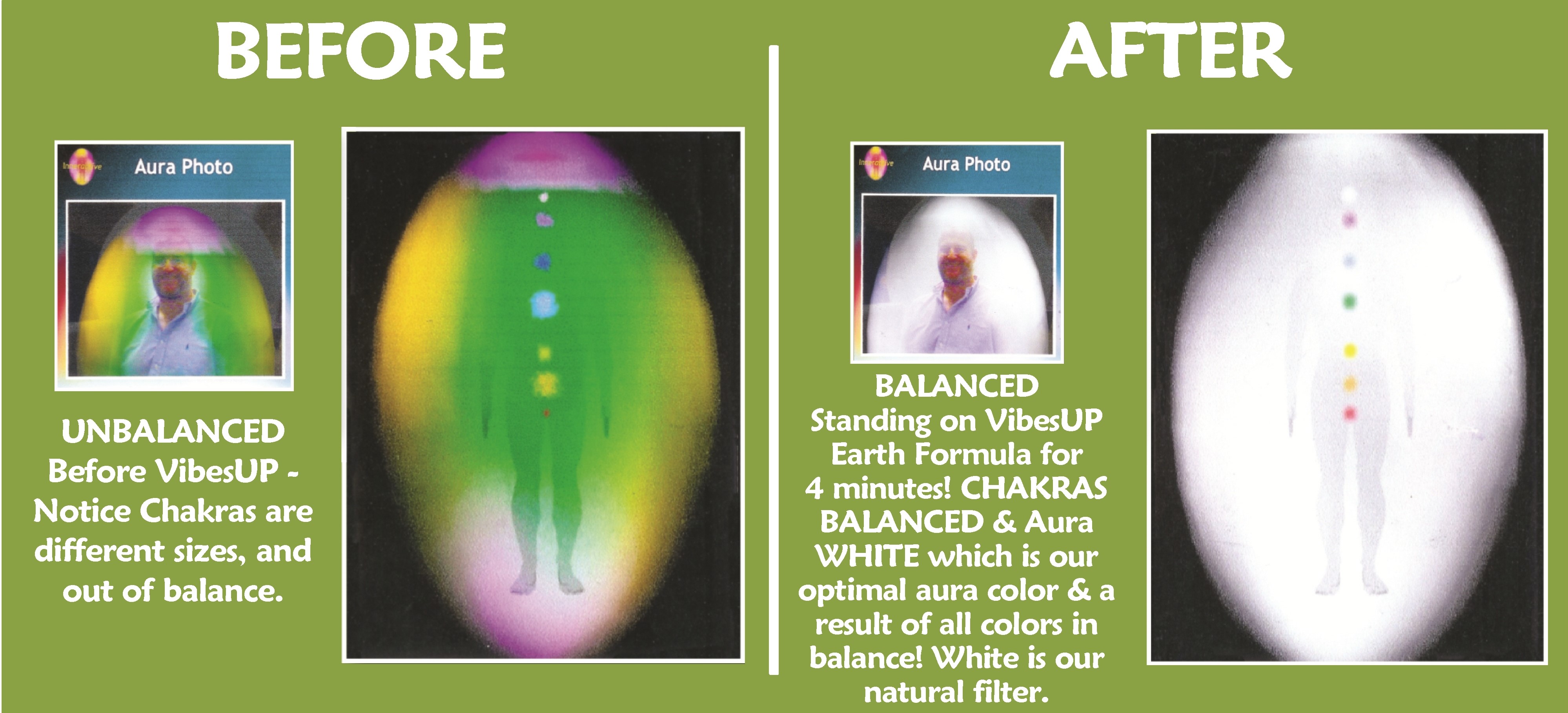 HAVE YOUR BEST SUMMER EVER!
DID YOU KNOW? The Famous Dr. Mercola says being EARTH GROUNDED is the number 1 most important discovery for improving human health
Yeah! Shoes with REAL EARTH Ingredients of
Essential Oils, Gemstones, Crystals, Black Tourmaline, Flower Essences, Minerals & Amplifying Liquid Crystal in a pulsing 'piezoelectric' delivery! -
ROSES? We have added the highest quality real ROSE essential oil to these flip flops- Rose is the highest vibration in nature, 320mhz!
May also be helpful with
EARTH GROUNDING *ENERGIZING * HAPPINESS LEVELS *PAIN SUPPORT *BALANCE *HEALTH *EMOTIONAL WELL BEING *CONFIDENCE
(harmonizing non-beneficial energies including electronic toxins and grumpy people) much more...
WE HAVE FROM LITTLE CHILDREN SIZES- UP TO MEN'S 13/14
(all are US sizing)
TOTAL BODY & EMOTIONAL THERAPY
disguise as 'COMFY FLIP FLOP SANDALS'
WE KEEP GETTING BETTER!
This year we made molds for the FLIP FLOP TOPS. So instead of cutting them out with the raw edge, they are now molded with ROUND SMOOTH EDGES and TRIPLE THICK.
THIS YEARS NEW TRIPLE THICK (on the right)
LOOK BELOW AT PICS OF LAST YEARS DOUBLE THICK...
THEY WERE GREAT, BUT THIS YEARS TRIPLE THICKS ARE HEAVEN ON EARTH
Pic of LAST YEARS 2for1 DOUBLE THICK
In all our experimenting we have noticed the thicker the better on the EARTH ENERGY MATERIAL. Probably because the denseness creates more pressure on the crystals which creates more PIEZO ENERGY. This year's TRIPLE THICK EARTH TOPS are not only extra squishy soft but also a much more POWERFUL EFFECT! These are more costly to make BUT WE ARE NOT INCREASING THE PRICE.
LET'S GET EVERYONE GROUNDED, HIGH VIBE, BALANCED, EMF PROTECTED, FEELING GREAT and most important LET'S HELP MORE PEOPLE BECOME CONSCIOUSLY AWARE AND LOVING!!
Oh WOWZA!
The Earth Flip Flops have been so well-loved.
They are already flipping all over the planet from Germany, Barbados, Hong Kong, Sweden, Canada, England, Australia, Norway, and many other fun locations! They are finding their people and having a fantastic time!
FALLEN ARCHES OR DONT LIKE BETWEEN THE TOES?
THESE ARE DIFFERENT... THE BETWEEN THE TOES PART IS AN EXTRA SOFT FLEXIBLE FLAT SMOOTH FABRIC rather than a ROUND STIFF UNCOMFORTABLE TUBE. IT is an easy adjustment and so worth it!
ARCHES- EXERCISING YOUR FOOT MUSCLES? PLUS another benefit of flip flops is your toes automatically do a gentle grabbing action with every step (like our feet would do when we are barefoot) and this can help naturally work out and strengthen the foot muscle. I feel regular shoes that do not exercise our feet muscles can contribute to weak muscles and fallen arches.
FLIP FLOPS CAN BE MUCH HEALTHIER FOR FEET MUSCLES!
Here is what people are saying
Feel free to leave your product review.
We would love to hear what YOU have to say about your Earth FLOPPERS!
Carol M.
Happy feet!
I finally treated myself to the flip flops especially since they were on such a generous special. I like wearing flips all the time instead of slippers (I don't like hot feet! ). So, right away, like ten minutes, after putting on I could feel my feet tingling! It's an amazing feeling. My sensitive Achilles and sometimes tricky knee both feel amazing and pain-free. I feel more energy while working around the house and even gardening. Thanks so much, you are all angels.
Phyllis B.
Earth Vibrational Therapy Flip Flops
I work in a retail situation, yes 8 hrs on your feet, 5 days a week. I come home and change to my V/U Flip Flops, my feet immediately relax and rejuvenate, thank you so much for making your technology available.
Busy Biz Executive-
"I could feel the 'buzz' in my feet the moment I put on my VibesUp flip flops. They're cushy and comfortable and my feet miss them when I take them off"
- Maria Simone, LA & Hawaii
Sensitive in Norway-
I am already back to order more to give away as
gifts to people I care about. I am sensitive and can tell a difference with these Flip Flops.
Mother of 4 crying with Joy!
These are a Life Saver for Parents!
My self and three of my sons all wear the Earth Flip Flops and Baby will someday. I have been through a stressful divorce and my sons have been fighting nonstop. Everything changed the day they got their flip flops. They have now calmed way down and are a lot more loving. My two youngest are sensitive boys and these are helping them so much. They used to get so ticked off by the pettiest things, then they would start bickering and neither would give in. Now I notice they talk it through calmly and get over things more quickly.
CHANGED THEIR LIFE
This improvement in our lives is very emotional to me. Whenever I explain to people what change the Flop flops have made for my boys, I start crying. I want everyone to know about these!
-Ginny Griggi, California
Kaitlyn's Input-
I have been working LONG hours on my feet. One day I didn't have my flip flops on and noticed a huge difference in my energy, endurance, and mood. When I put my Earth flip flops on it perked me right back up AND I notice an instant clearing and refreshing of my energy field! I got all excited and started jumping around! OMG! These work soo good!
I am sensitive that tend to collect all the data around me into my field and it can get overwhelming. The flip flops help me so much. I also love it when they snap the energy on the bottom of my feet with each step. Snap, sparkle, snap!
-Kaitlyn Keyt creator of the Earth Flip Flops
Harry the UPS driver-
Harry had very painful feet. (Planters) We gave him Real earth inserts to put in his shoes and his pain went away. Now he hauls tons of people into our shop!
LEARN MORE BELOW ON
HOW THE alternating current of the
FLIP-FLOP ACTION AMPLIFIES their abilities
Learn below about the PURPOSE of the WORD on the BOTTOM of Shoe
Yeah! Shoes with REAL EARTH Ingredients of
Essential Oils, Gemstones, Crystals, Black Tourmaline, Flower Essences, Minerals & Amplifying Liquid Crystal in a pulsing 'piezoelectric' delivery! - ROSES? We have added the highest quality real ROSE essential oil to these flip flops- Rose is the highest vibration in nature, 320mhz!
IS YOUR BODY IN THE STICKY POLARITY?
REGULAR SHOES HAVE RUBBER SOLES
Rubber is an insulator and blocks the NATURAL FLOW of Earth Energy to our bodies. This can literally reverse our natural (-) polarity of our bodies to the unhealthy (+) polarity. In this (+) state our bodies become sticky (like a balloon with a (+) charge sticks to things). Studies show even tarter sticks to our teeth more when we are (+) polarity. Imagine how that affects other things like cholesterol, intestinal wall build-up, non-beneficial toxins and emotions sticking rather than releasing when we are in our natural (-) polarity. These shoes help reconnect us to concentrated REAL EARTH ENERGY and live in our natural (-) polarity.
NATURAL BATTERIES?
(that never run out) Our patented formula applies pressure to the 1000's of tiny inner quartz crystals, in a perfect phi ratio, helping create over 1 million rays of natural energy per second (PIEZO).
PLUS, every step you take creates
the additional pressure and can help generate even more of this natural energy for your body! They are ALIVE with waves of REAL EARTH energy. BENEFICIAL TO YOUR BODY, MIND and SOUL/SOLE!
PURPOSE IN THE NAME:
The name on the bottom helps you leave a cheerful UPlifting vibe imprint with each step (depending on surface) There is POWER in the Vibration of WORDS. The nature-inspired word VibesUP has a positive message that creates curiosity and awareness of ENERGY and has been shown to raise the Vibrations of what it is around by 35%
*By Sacramento top Energy Dowsing teacher Mary Meith
May also be helpful with
*ENERGIZING * HAPPINESS LEVELS *PAIN SUPPORT *BALANCE *HEALTH *EMOTIONAL WELL BEING *CONFIDENCE *GROUNDING (harmonizing non-beneficial energies including electronic toxins and grumpy people) much more...
Interesting Facts: The bottom of our feet have 50,000 receptors. Think of them as our plug in's and the earth as our energy source. Most shoes disconnect us from the earth's energy. These EARTH FLOPPERS are concentrated pulsing REAL EARTH that can help pull non-beneficial energy OUT (GROUNDING) and feed beneficial energy back into our bodies (ELECTRO).
In our natural state of living
we would be walking barefoot directly on the earth. The bottom of our feet contains a road map connected to all of our bodies and organs, (see reflexology chart below). Under the principles of understanding the pulsing electro (OUT) and magnetic (IN) energy of the earth, we could easily see how this direct earth contact would be constantly energizing and clearing, balancing and NURTURING all of our organs via our feet.
These Flip Flops are concentrated REAL Earth allowing the Nurturing Energy to reach your whole system via the 50,000 receptors on the bottom of our feet.
These Flip Flops can help recreate that on/off electromagnetic 'nature connection' BENEFICIAL ENERGY IN and NON-BENEFICIAL ENERGY OUT (toxins, stress, even grumpy people energy)
THREE SECOND DELIVERY?
STUDIES SHOW when Essential oils are applied to the bottoms of our feet they reach our organs in 3 SECONDS. Imagine flip flops bringing special energy delivery of what we would normally be walking on, ROCKS, PLANTS, MINERALS even Flowers. in the same manner ALL DAY LONG!
Now imagine millions of RAYS of all this REAL NATURE being absorbed by the 50,0000 receptors on the bottom of your FEET and delivered to your whole system every 3 SECONDS!
NOW THAT'S A SPECIAL DELIVERY FROM NATURE!
TESTS
We were at a trade show and another booth had a special aura camera. We thought it would be fun to see what effects our Earth Energy has on the bottom of the Feet. Wow! were we pleasantly surprised! The balanced chakras with the beautiful white aura were a result of this man standing on the VibesUP earth material for 4 min
WHY IS THE AURA WHITE?
When you have the WHOLE COLOR SPECTRUM in balance (including chakra colors) you get white. White contains all colors. White is also the highest vibration in nature and would be the natural filter we are intended to operate our lives in. Like a protective membrane.
Here is how it works
HIGH and LOW vibrations cannot coexist. WHITE is the highest vibration and lower non-beneficial energies would simply not be able to penetrate this NATURAL ENERGY FORCE FIELD.
I feel that you could also get this same white aura by standing barefoot on the earth, you would not need the VibesUP flip flops but it is not always convenient to be barefoot directly on the earth, Sidewalks and house flooring do not count.
VibesUP Flip Flops allow us to be in direct contact with the earth no matter where we are.
SUPERCHARGE
We also found by doing experiments like when someone had their shoe inserts INSIDE regular enclosed shoes for a long period, that to get the best aura picture results it was good to step off their shoe insert than right back onto it. It was like the ON/OFF supercharged them and the results were even BETTER. We decided it was good to supercharge your soles by taking your shoes off even for a second to let them reset from working so hard on us. HOWEVER, with this FLIP FLOPS, every step we take allows them to RESET themselves with the alternating ON-OFF of our feet lifting off the earth material. YEAH!!! THAT IS JUST LIKE what would happen in NATURE as our feet make contact then lift off the earth!
What about in winter when you cannot wear flip flops?
Even tho the on/off action is the strongest it is still highly beneficial to have the earth energy inside your regular shoes when you cannot wear flip-flops. IT IS STILL WORKING, here is a way you can confirm that with a little experiment of your own. Put VibesUP material on pain, let's say your BACK, pain, you will notice it is working and doing a great job all day even if it is in constant direct contact. However, if you want to supercharge it up. Just pull it away for a second then put it back on and notice a boost of its abilities. Look at it like turning on the TURBO!
MACHINE TESTS
We also had tests done in Ireland at a special clinic that has machines for testing Vibrational Energy and its effects on the body.
Here is what was reported back to us on the Earth Material on the bottom of our feet.
Scientifically Bio-resonance tested and shown to:
PROTECT THE HUMAN ENERGY FIELD
SUPPLY THE BODY WITH EARTH ENERGIES
PROTECT THE PSYCHE (EMOTIONAL WELL BEING)
CLEAR ENERGY BLOCKAGES
OPEN AND BALANCE THE CHAKRAS
INCREASE CIRCULATION
CLEAR BLOCKAGES FROM THE MERIDIANS
RELEASE TOXIC ENERGY (PHYSICAL & EMOTIONAL)
MAY ALSO BE HELPFUL WITH SHIFTING PAIN, STRESS, SPINE ALIGNMENT, HORMONES BALANCE, COURAGE, AWARENESS & SENSE OF SELF WORTH
,
MOLDY TOES?
I have always encouraged my sons to let their feet breathe whenever possible. Getting them to let go of their enclosed shoes was a struggle until I started explaining how many people get MOLDY FUNGUS toenails. I ask them WHAT MAKES MOLD GROW? WARM, DARK AND WET! What environment do tennis shoes create? WARM, DARK and WET! Always look at how we are designed to live naturally. When we do not we create imbalance challenges like MOLDY TOES
PS BONUS- I have noticed mold does not thrive near VibesUP so by having the VibesUP shoe inserts (Divine Soles) when you have to have your feet closed up may even turn out to be a great deterrent to MOLDY TOES :)
Tips on PICKING YOUR SIZES
THE DESIGN IS UNISEX so it is just a matter of finding the right length for you. Even if you measure the bottom of your shoe, it's always a good idea to go a bit longer with sandals than shoes as it's nice to not have your heel right up to the edge. We have sized them with this in mind. So just pick the size you normally wear. You can double-check the length if you want to make sure. The nice thing with flip flops is their pretty forgiving on size, they don't have to be exactly like enclosed shoes do.
Sizes that are available -
Men's 13/14 (12in/30.48cm)
Men's 11/12 (11.65in/29.6cm)
Mens 9/10 (11.26in/28.6cm) ALSO FITS womens 11/12
Women's 9/10 (10.75in/27.3cm) Also FITS men's 7/8
Women's 7/8 (10.35in/26.3cm)
Women's 5/6 (9.65in/24.5cm)
Youth -
Youth 3/4 (9.33in/23.7cm)
*FOR CLARIFICATION: slits are visible on the flip flops and are not cracks. These were intentionally done so the mats can be placed on the floppers! THEY ARE NOT FAULTY, but rather handmade! :) Some slits may be more visible than others. Also note, if your flip flops start to separate from the sole, our booger glue can be purchased to them.
Product Videos
Custom Field
Product Reviews