Product Description
Crystal points infusions with VibesUP formula directing the good energy of essential oils, crystals, and flower essences in amplified liquid crystal coating with tiny natural batteries of quartz spheres under pressure. These little batteries never run out and can consistently bring good energy to you and your home. Can be held and direct point toward where you want to specify energy to go, or let it sit and consistently bring its specific vibes into the room.
Golden Citrine- happy cheerful vibe generator
Effervescent Green Labradorite- wisdom clarity and healthy vibe generator
Amethyst- Protection from negativity including shifting non beneficial electronic energies, WiFi, cell phone, even stress or grumpy vibes!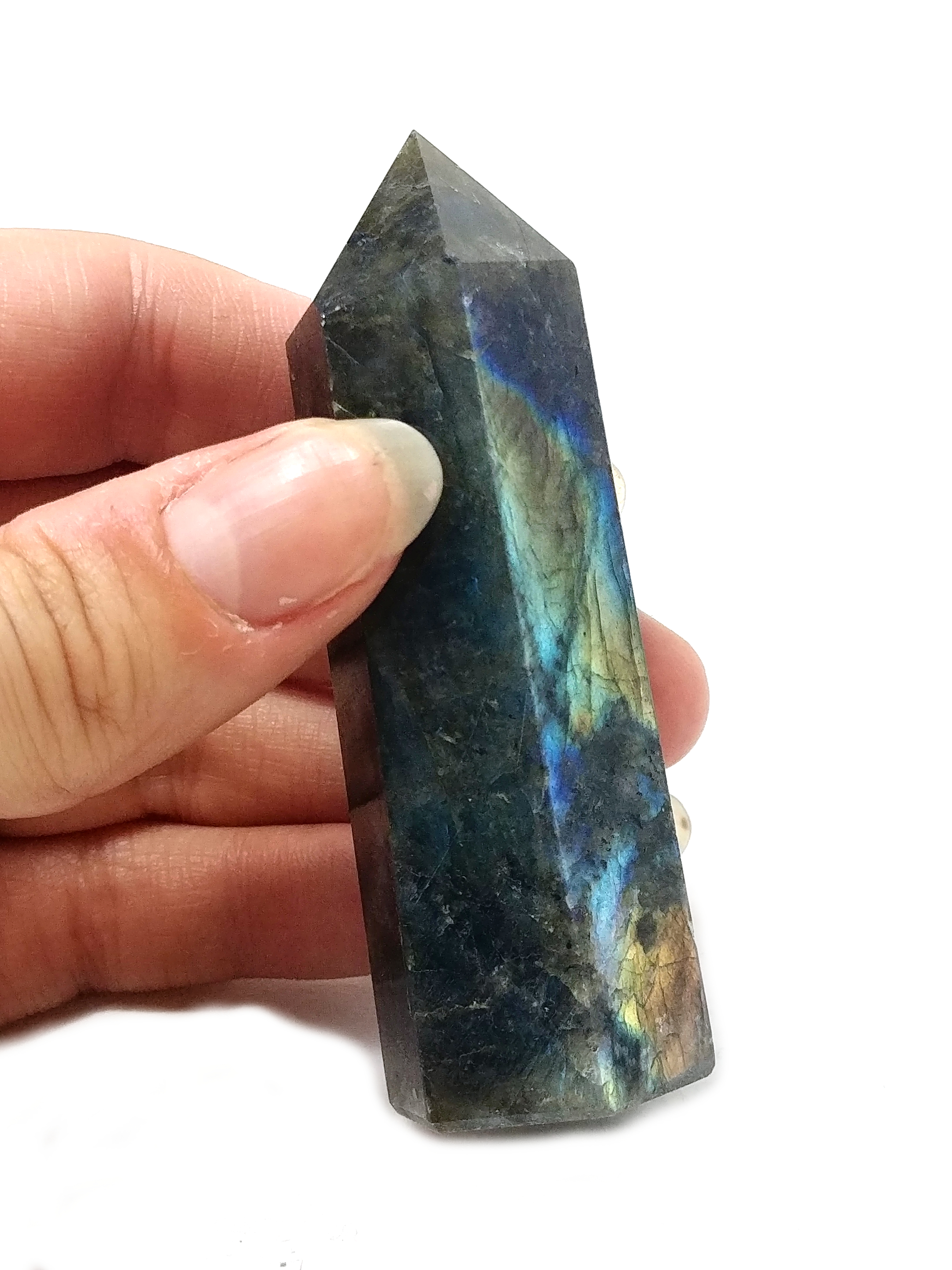 The dimensions of the towering points can greatly differ between height and width. Some may be shorter but wider, and some may be taller and skinny. This is completely natural to have ones that will not perfectly match the size being displayed in an elf's hand, but they are just as powerful as these are SUCH high quality stones! SO GORGEOUS! Ranges from 2-4 inches tall.
Find Similar Products by Category
Customers also viewed