Product Description
PACKAGE A
NEW! YUMMY SHROOM HOT CHOCOLATE!
with Healthy COCONUT SUGAR & HAS 5 HEALTH ENHANCING MUSHROOMS
(you only taste the chocolate not the mushrooms)



Rare lotus- SUPER UP HAPPY HIGH (and we could all use a happy booster these days). This rare Lotus essential oil has been tested on 300 areas of the body. Test showed balancing of all 299, only thing it did not help balance was the adrenals.
BEST SMELLING ESSENTIAL OIL IN THE WORLD

FAIRY BOTTLE
CUTEST BOTTLE IN ALL THE LAND!
One Vibrational Therapy FAIRY WATER! Bottom of bottle has the beautiful GEMS and VibesUP Virational therapy for your water. At a higher vibration water can reach the cells more efficiently. FEEL DEEPLY HYDRATED. Plus Clears EMF from our water and helps taste vibrant like water from a FRESH MOUNTAIN SPRING.



(these will have gem vibe bottoms)


GLOW COASTER

IMAGINE our beautiful Vibartional Therapy Clear coasters with pretty GEMSTONES but these beauties have a cool disc that goes under them. They have a BUTTON on the bottom you can push to choose different color mode options. Batteries can be changed.
LET IT GLOW, LET IT GLOW, LET IT GLOW! Perfect for raisng vibes of food and drinks and bringing holiday CHEER!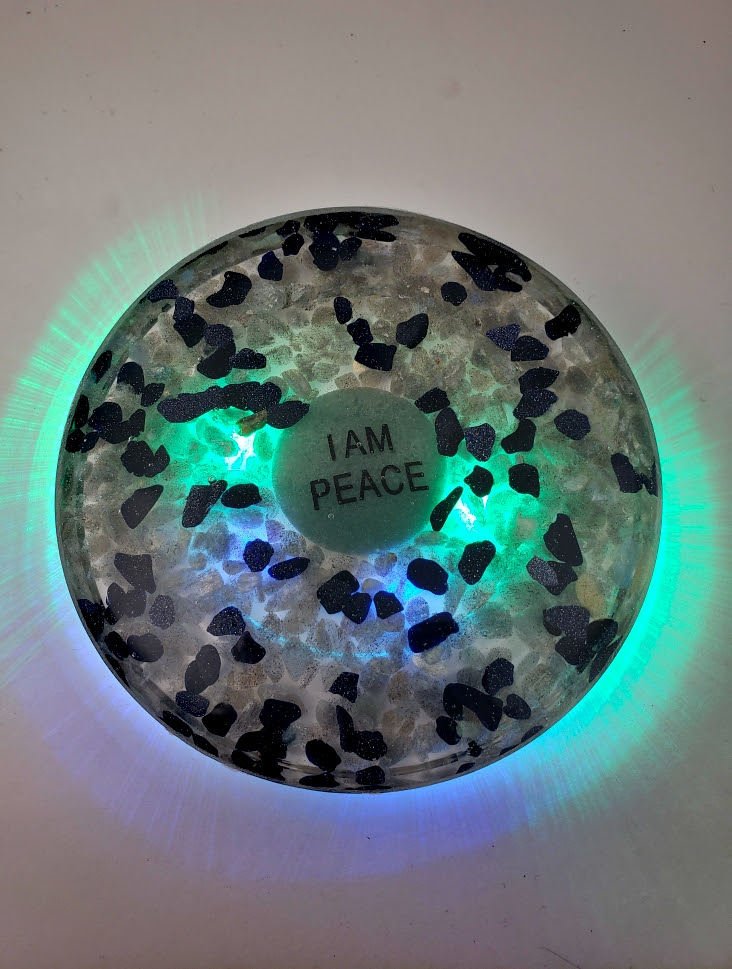 JUST FOR FUN GLOW CUBES
Two just for fun holiday beverage Glow cubes. Color pulsing and activated by liquid just like we serve in our ENCHANTED FOREST RESTAURANT. They get many ohhh's and ahh's!

Total package VALUE 134.
-55%
59.99 package price
Product Videos
Custom Field
Product Reviews